New Time-lapse Video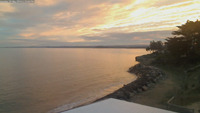 Check out the latest Time-lapse Video


Sailing School
The Sailing School has now finished for this season.
We would like to thank everyone for making this another successful year. The coaches, boat crews and all the other helpers have made this possible. This year we not only taught our youngsters but we had our first Adult Sailing Course which was also a great success. May it all continue for the following season with as much excitement, enthusiasm and popularity that we had this year.